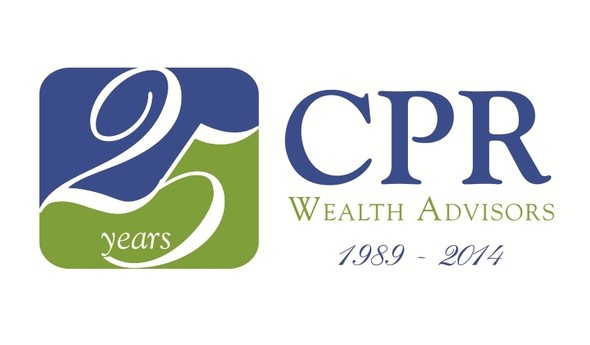 CPR WEALTH ADVISORS PROUDLY CELEBRATES 25 YEARS!
2014 marks a special year for CPR Wealth Advisors, as our firm celebrates our 25th Anniversary.  Firm founder, Bryan Godtland first opened our doors in Hudson, WI in 1989.  Since then, "Your Retirement Team" has continued to grow, and we have expanded to additional office locations in both Wisconsin and Minnesota.

Today, CPR Wealth Advisors is led by firm partners, Jim Caspers, Randy Penkwitz, and Chris Reisdorf.  We want to thank our customers for their friendship and business, and we look forward to celebrating this milestone with you. 
Bond prices typically fall as interest rates rise; this may be a good time to examine your fixed-income investments.

Now may be a good time to make sure that the beneficiaries in your will, insurance policies, and retirement accounts are current.

Start-up activity rose to a 14-year high in 2012; some first steps for turning an idea into a profitable business.

It's wise to review your portfolio regularly to make sure the asset allocation still reflects your chosen strategy.